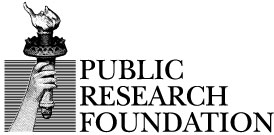 N A T I O N A L

(ALSO LOCAL FOR: D.C., LOS ANGELES, SEATTLE)

ATTN: ASSIGNMENT DESK

FOR IMMEDIATE RELEASE:



CO-FOUNDERS TELL CONFLICTING STORIES:

FORMER HIGHLY-PLACED IRS OFFICIAL HEDGES ON INVOLVEMENT

IN SCIENTOLOGY'S TOP CORPORATION
SUB-HEAD:
Meade Emory, former Assistant to IRS Commissioner Donald Alexander,
attempts to distant himself from having co-founded Scientology's richest
and most powerful corporation, but Emory's former partner and fellow
co-founder, Leon Misterek, tells a different story.

BODY:
On the 29th of November 1993--just weeks after being granted tax
exemption by IRS--The Church of Spiritual Technology (CST), doing
business as the "L. Ron Hubbard Library," inherited intellectual
property from the estate of L. Ron Hubbard that was valued at $25
million. In an exclusive investigative report ("HIDDEN TIES BETWEEN IRS
AND SCIENTOLOGY REVEALED"), PRF uncovered a little-known 1992 ruling by
federal Judge Bruggink in the United States Claims Court naming Meade
Emory as one of four co-founders of CST:

      CST was founded in 1982 by Lyman Spurlock, Meade Emory, Esq.,
Leon Misterek, Esq., and Sherman Lenske, Esq. CST...subsequently
sought tax-exempt status under the Internal Revenue Code."

      Further investigation by PRF revealed that Meade Emory had been
Assistant Commissioner of IRS from 1975 through 1978, and, prior to
that, Legislation Attorney for the Joint Committee on Taxation, United
States Congress, 1970-1972. That raised serious ethical questions
surrounding the sudden IRS turnaround that resulted in CST's $25 million
windfall, especially in view of Judge Bruggink's finding that neither
Meade Emory, Leon Misterek, nor Sherman Lenske were Scientologists.

      PRF contacted Emory at his office at the University of Washington in
Seattle, where he is Director of the Law School's Graduate Program in
Taxation, and asked how he came to be a co-founder of Scientology's top
corporation. In the phone interview Emory first said, "I don't know that
I am; I'm not a co-founder." But when confronted with the language of
the US Claims Court ruling, Emory hedged, saying he "didn't remember"
that he "was a co-founder."

      When pressed as to the accuracy of the Claims Court ruling, Emory
admitted, "Actually, I did some legal work for the Church of Scientology
and represented them when I was in practice." But Emory refused to
answer further questions and abruptly ended the phone call.

      PRF tried to contact all the co-founders listed in the Claims Court
ruling regarding their involvement in the founding of CST, and it was
Leon Misterek who seemed to confirm the Claims Court and contradict
Meade Emory in the process.

      Misterek, also in Seattle, reluctantly admitted in a phone
conversation that he, too, had done "some legal work" on CST, but went
further, saying that he "may have subscribed [sic]" some legal documents
"of incorporation" that created CST.

      The contradiction came when Misterek was asked how he got involved:
Misterek said he had been a "partner at that time with someone recently
out of Revenue Service." When asked, "Meade Emory?" Misterek was silent,
then said, "Yes."

      PRF has since learned that at the time of CST's incorporation, when
Misterek and Emory were partners, Meade Emory was a partner at the
Seattle, Washington firm of Lesourd & Patten--then called Lesourd,
Patten, Flemming, Hartung, & Emory--at 2400 Columbia Center. Misterek
had an active corporation at the time, Real Rapid Reproductions, Inc.,
that was registered at the same address.

      When Misterek was asked if they had done the legal work on CST in
Washington, Misterek said, "No, I believe that was a California
corporation." But when asked if he had been practicing in California, he
hesitated before only saying, "No."

      Misterek was asked if he felt that Bruggink's Claims Court ruling in
any way misrepresented his and Emory's involvement as co-founders. He
said he would have to see the document, and agreed to have a copy FAXed
to him, which was done.

      But then Misterek sent back a terse reply, saying, "I can be of no
assistance to you and do not desire to receive further communication
from you." Misterek said, "I...am unwilling to invest time in having my
memory refreshed."

      PRF attempted to contact the other two co-founders of CST--Lyman
D. Spurlock, Jr. and Sherman Lenske.

      But when calls were made to Sherman Lenske at his California law
offices, Lenske did not take PRF's phone calls, and returned none of the
messages left for him.

      Lyman Spurlock also could not be reached and returned none of PRF's
phone calls.

      All four co-founders were FAXed copies of PRF's press release,
"HIDDEN TIES BETWEEN IRS AND SCIENTOLOGY REVEALED," and given the
opportunity to correct any of the facts as stated. None of the four
responded.

      Since the Wall Street Journal's publication of the IRS's
formerly-secret Closing Agreement, new information has surfaced that
indicates that Emory and Misterek also might have been instrumental in
setting up the "Church of Scientology Religious Trust" (CSRT) when Emory
was with LeSourd & Patten. CSRT is yet another Scientology-related
entity granted exemption by IRS in the 1 October 1993 agreement.

      Evidence so far uncovered indicates that Sherman Lenske, brother
Stephen Lenske, and a partner named Lawrence E. Heller have been
prominently involved in creating not only CST, but nearly every major
Scientology-related entity that was granted IRS exemption. It is
uncertain whether Emory's and Misterek's involvement extends as far, and
both refused to answer further questions.